Hurghada is our home

As soon as you step outside the airport, you will be warmed by the sun and welcomed by the smile of the Egyptians. Hurghada hosts the most famous divespots in the world. Seagate Hurghada Diving provides daily dive- and snorkelingtrips to the many divesites the Red Sea has to offer. You need a pick up from the airport? No problem. Let us know and Seagate Hurghada Diving will be waiting outside to pick you up and drive you to your hotel safely.
With Seagate Hurghada Diving safety comes first, then pleasure.

Seagate Hurghada Diving is PADI- and CMAS-certified, only uses high standard equipment and gear and takes no risks. 'Diving is amazing'. If you ask any diver, this will be their answer. And it really truly is amazing. There lies a whole different world under the water. But we must not forget that we are not made to be under the water. That is why we need to learn how to dive responsibly and safe. Not only safe for us, also for the life under the water. We are their guests. This is why Seagate Hurghada Diving only teaches and dives in small groups. This way every one will get the personal attention and guidance they need. And once you are responsible and know how to dive safely: you can enjoy and start exploring the life under the water with Seagate Hurghada Diving.
Your diving adventure starts with Seagate Hurghada Diving

Located on the edge of the desert, you will find a divers paradise: The Red Sea. The Red Sea hides away the most beautifull coral reefs, is home to 1.200 species of fish in different sizes and colours, turtles, dolphins and even ship wrecks. The Egyptian coast line runs over 800km providing an uncountable number of divespots. Seagate Hurghada Diving will take you to the most beautifull divespots the Red Sea has to offer.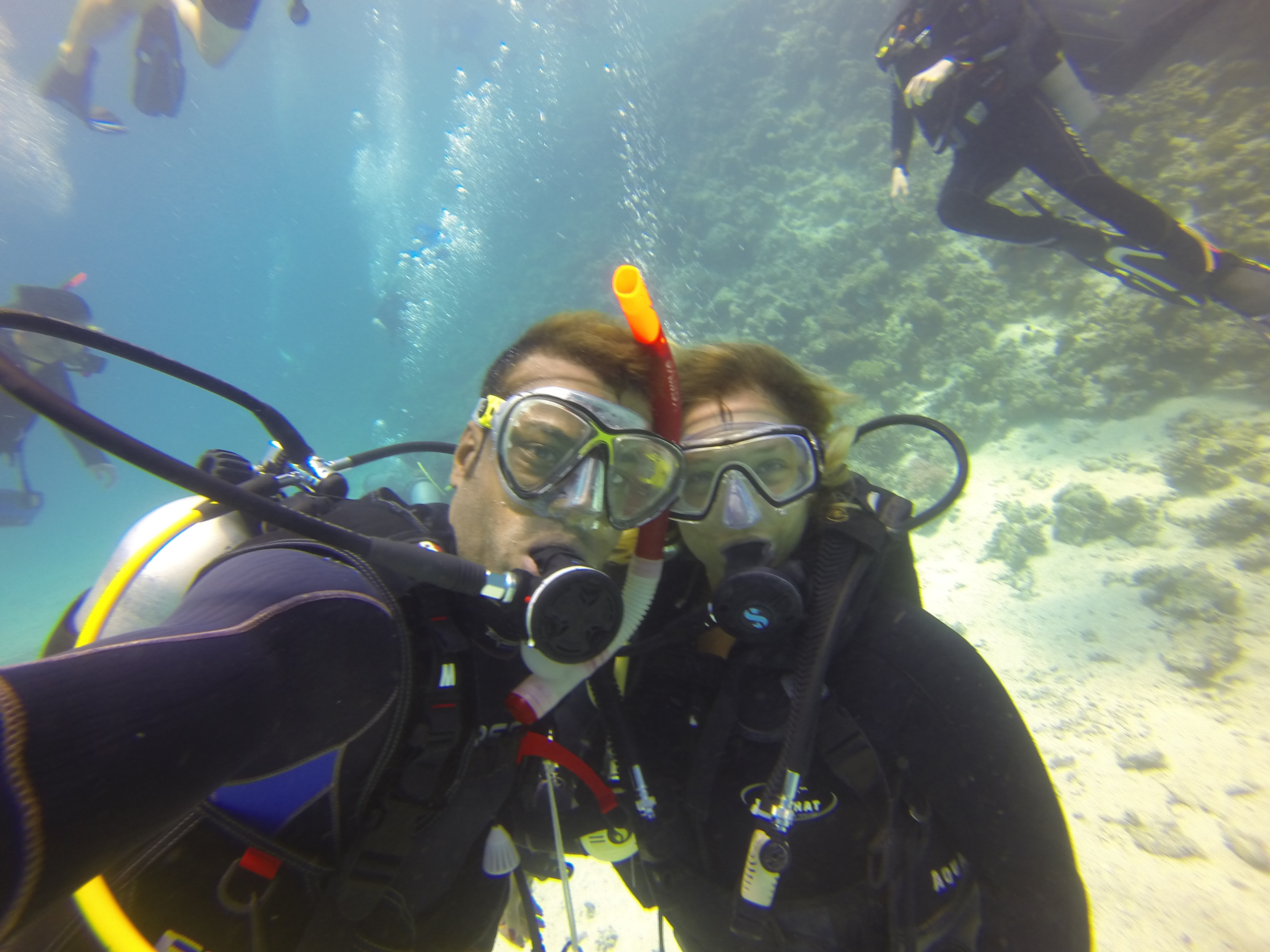 About Seagate Hurghada Diving
Seagate Hurghada Diving is started by Khaled Bijou and Marieke Schippers. Khaled was born and raised in a dive center in Hurghada. Marieke comes from The Netherlands and traded in the cold and rain for a life of diving under the sun. Working as a team we can provide the diving courses in Dutch, English and Arabic. Click on the link to read more about us.
Seagate Hurghada daily dives
Seagate Hurgada Diving offers the perfect ingredients for beginner divers and more experienced divers. Dont feel like diving? No problem. There is enough for you to do to enjoy yourself all day.
Seagate Hurghada Diving Padi Courses